Welcome
This is the official site of the Cape Town Triumph Sports Car Club providing members and enthusiasts feedback on club activities and information on the Triumph marque.
You will find our events and happenings and useful information to help you enjoy and maintain your Triumph sports car.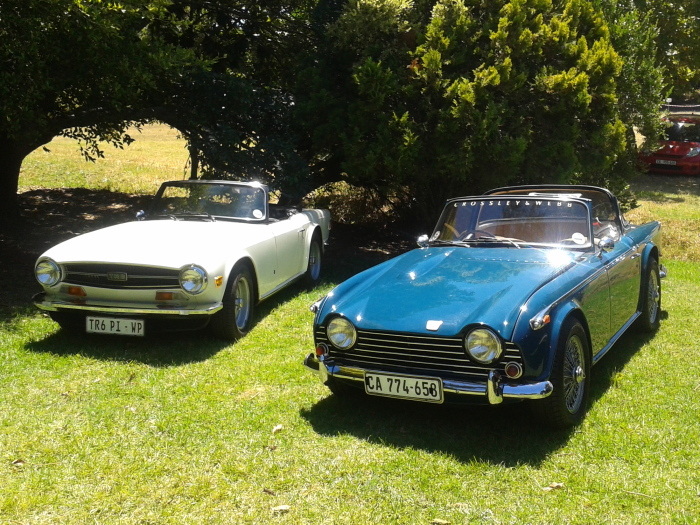 The lovely TR5 ex Gavin Turner and now owned by Crossley and Webb seen at Timour Hall in good company this weekend.